Many of you may not know about the benefits of zinc and you will not even know what can happens due to zinc deficiency. Zinc containing foods are very important for your body. Many diseases can be avoided by regularly consuming zinc food.
Today we will tell you some special things about zinc as well as how many benefits it has. Knowing them, you will also like to include zinc foods in the food. If you want, you can overcome the lack of zinc in the body while sitting at home.
What is the function of zinc?
It helps in cell division, cell growth, wound healing and immunity in the human body. Zinc plays a very important role in fighting the corona virus infection. In addition, zinc is also very important for the development of the baby during pregnancy.
Zinc also helps our body to perform various functions like iron and calcium and is a very important mineral. There are many health benefits of zinc. It plays a very vital role in our immune system, skin and wound healing.
What happens due to zinc deficiency?
You have come to know that zinc plays a very important role in our immune system, skin health and healing of wounds. Due to its slight deficiency, there is a decrease in immunity, skin related problems, loss of vision and many other problems.
Role of zinc supplements in covid-19 prophylaxis
Administration of zinc supplement potentially enhances antiviral immunity, both innate and humoral, and restores depleted immune cell function or improves normal immune cell function, particularly in immunocompromised or elderly patients.
Zinc may also act in a similar manner when co-administered with the standard antiviral therapy, as was demonstrated in patients suffering from hepatitis C, HIV, and SARS-CoV-1. Zinc may also protect or stabilize the cell membrane which contributes in blocking the entry of virus into the cell.
On the other hand, it was demonstrated that Zinc may inhibit or stop viral replication by alteration of the proteolytic processing of replicase polyproteins and RNA-dependent RNA polymerase (RdRp) in rhinoviruses, HCV, and influenza virus, and decreases the RNA-synthesizing activity of nidoviruses, for which SARS-CoV-2 belongs.
Therefore, according to recent researches, it may be hypothesized that Zinc supplementation may be of potential benefit for prophylaxis and treatment of COVID-19.
How to overcome zinc deficiency in the body?
If it is deficient in your body then you may have many health problems but you can remove zinc deficiency by taking these things:
Pumpkin Seeds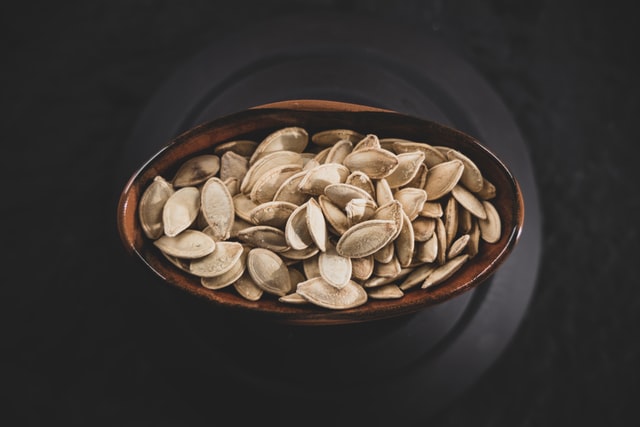 Pumpkin seeds are considered to be a very good source of zinc, so you should consume pumpkin seeds to meet the zinc deficiency in your body. Actually a pumpkin seed contains 2.2 mg ze and 8.5 mg protein. Many researches suggest that eating pumpkin seeds can also prevent the risk of cancer.
Buy pumpkin seed extract capsules here
Eggs
Eggs will go a long way in increasing immunity in your body and to meet zinc deficiency. You should consume eggs regularly. Egg yolk contains zinc, vitamin B12, folate, phosphorus, thymine, vitamin B6, calcium, iron, and panthanic acid. All these nutrients are very beneficial for the human body.
Peanut
You might not know that peanuts are considered the best source of zinc. It contains magnesium, vitamin E, iron, fiber, folic acid and potassium. It also contains an anti-oxidant called 'Resveratral' which inhibits free radicals. They reduce fat and cholesterol.
Cashew
You can also get zinc from cashew plant, which is a very good source of zinc. You can eat raw cashew nuts or roast it. It is rich in copper, folate, vitamin A, vitamin K, and healthy unsaturated fat. Consuming cashew nuts reduces the risk of heart diseases and promotes good cholesterol.
Red meat
Many people like non-vegetarian food, so in this way, you can reduce the lack of zinc in the body by consuming red meat. This is the best option for you. It contains good amount of Vitamin B12. Red meat intake reduces cholesterol and fat in your body, which can be beneficial for heart health.
Read our related article on increasing blood oxygen level